NEXT SEMINAR: Tuesday, October 2 & Wednesday, October 3, 2018

The FEC Success Seminar is a

MUST

for:
1)
ANYONE

considering owning, starting and operating a family entertainment center (FEC); and
2)
ANYONE

considering expanding or upgrading their current FEC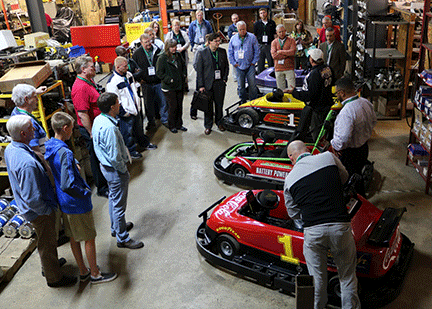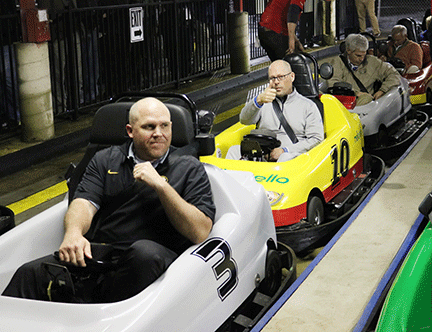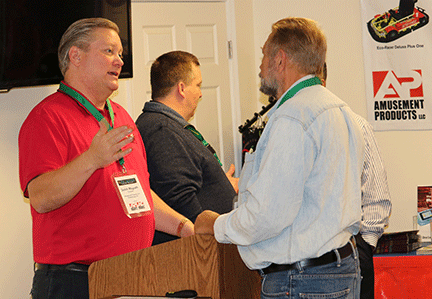 Amusement Products LLC in Chattanooga, Tennessee is the location of the Family Entertainment Center industry's longest-running educational seminar. The 2-day seminar is conducted at the Amusement Products manufacturing facility and covers a variety of topics to educate both new and existing FEC operators. Experienced industry experts share their knowledge and insights on subjects such as feasibility, financing, zoning, design, construction, attractions and much more, with each segment including a Q & A session. There are ample opportunities to participate in informal group discussions, as well as scheduled one-to-one consultations with any of the presenters. Also included in the seminar is a tour of Amusement Products' manufacturing facility and hands-on testing of attractions on location at their FEC product test site. 
The FEC Success Seminar is a pre-approved course for IAAPA's certification program. All attendees will be awarded a certificate of completion for 14 credit hours at the conclusion of each seminar to be applied IAAPA certification.
"Dutch and his staff are truly innovators when it comes to FEC construction and attractions. The entire staff has been extremely helpful throughout the entire process and I would highly recommend them to anyone looking for help with FEC construction or attractions"
- Kory Nelson, Columbia, MO
"I enjoyed talking to others in the FEC business, finding out what worked for them and what didn't. Get a great idea of costs, what to expect and make contacts."
"Guest speakers are a wealth of information. Condensed in two days saves a lot of time trying to find the right people to speak with concerning your individual needs."
"I would recommend this seminar for anyone who is thinking about opening or adding to an FEC. While large tradeshows are fun, exciting, and informative, this smaller venue allows real Q & A sessions and discussions with many experts. The intimacy of the FEC Success is a real plus!"
- Mary Dahm-Schell, 18-year operator of The Edge Entertainment facility
"An incredible amount of information. It is an invaluable, must attend event!"
- Rob Hammon, potential operator
"Very informative and professional."
- Ray Walters, long time bowling proprietor looking to add FEC components to his new center
"It is entertaining and informative. The AP staff both entertains you and instructs you. I had a great time and learned an enormous amount of information on the FEC industry!"
- Ken Peterson, potential operator
Panel of Industry Experts